Spinney Caravans Cheshire
About
Spinney's Cheshire branch was established in 1975 by the late Managing Director, Nick Holland Senior. Spinney's Cheshire branch is situated on Knutsford Road, Cheshire, which offers customers a helpful and friendly one-stop-shop for all their motorhome and caravan needs.
Spinney, are still a family-run motorhome and caravan business with a 'service sells' philosophy being applied to the daily running of the business.
Stock
Laser 650 (2020)
Acadia 520 (2021)
Acadia 545 (2021)
VIP Vogue 460 (2021)
VIP Vogue 520 (2021)
VIP Vogue 545 (2021)
VIP Vogue 575 (2021)
Laser Vogue 665 (2021)
Laser Xcel Vogue 850 (2021)
Laser Xcel Vogue 875 (2021)
Lusso Lusso (2021)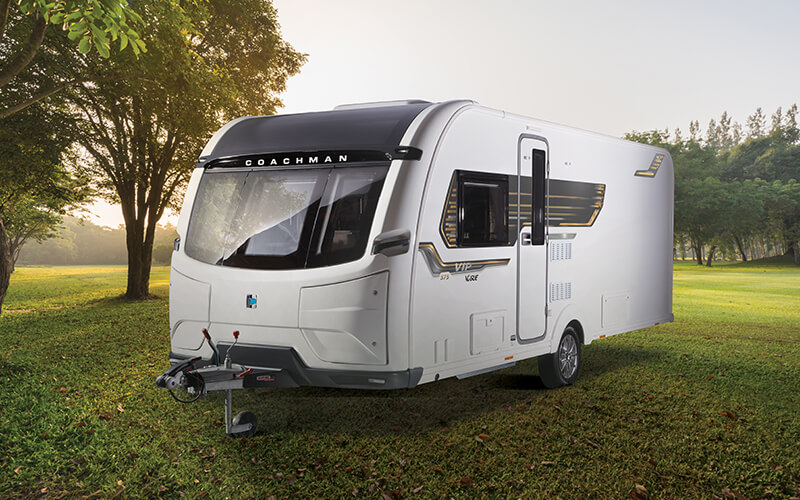 VIP & Laser
VOGUE
Official Coachman dealer Spinney has teamed up with Coachman Caravans for the 2021 season to offer a beautifully bespoke, well-equipped caravan based on the VIP and Laser ranges, exclusively available to its customers. Delivering Coachman's exacting standards and including a host of optional extras as standard, this special edition range is one not to be missed. Unique and distinctive exterior graphics combined with exclusive upgraded upholstery means that you'll be the talk of the campsite wherever you travel.
Vogue specifications include;
Silver sides incorporating a silver exterior door
100 watt roof mounted solar panel – convert the sun's energy into electricity
DAB radio with Bluetooth
Distinctive exterior graphics
Spinney Vogue doormat